Bitcoin UTXO management: how to prepare for high fees in Sparrow Wallet
Small Bitcoin UTXOs can become unspendable in high fee environment. It is best to prepare your UTXO set in case fee's spike. This video covers why and how you need to prepare your UTXOs in Sparrow: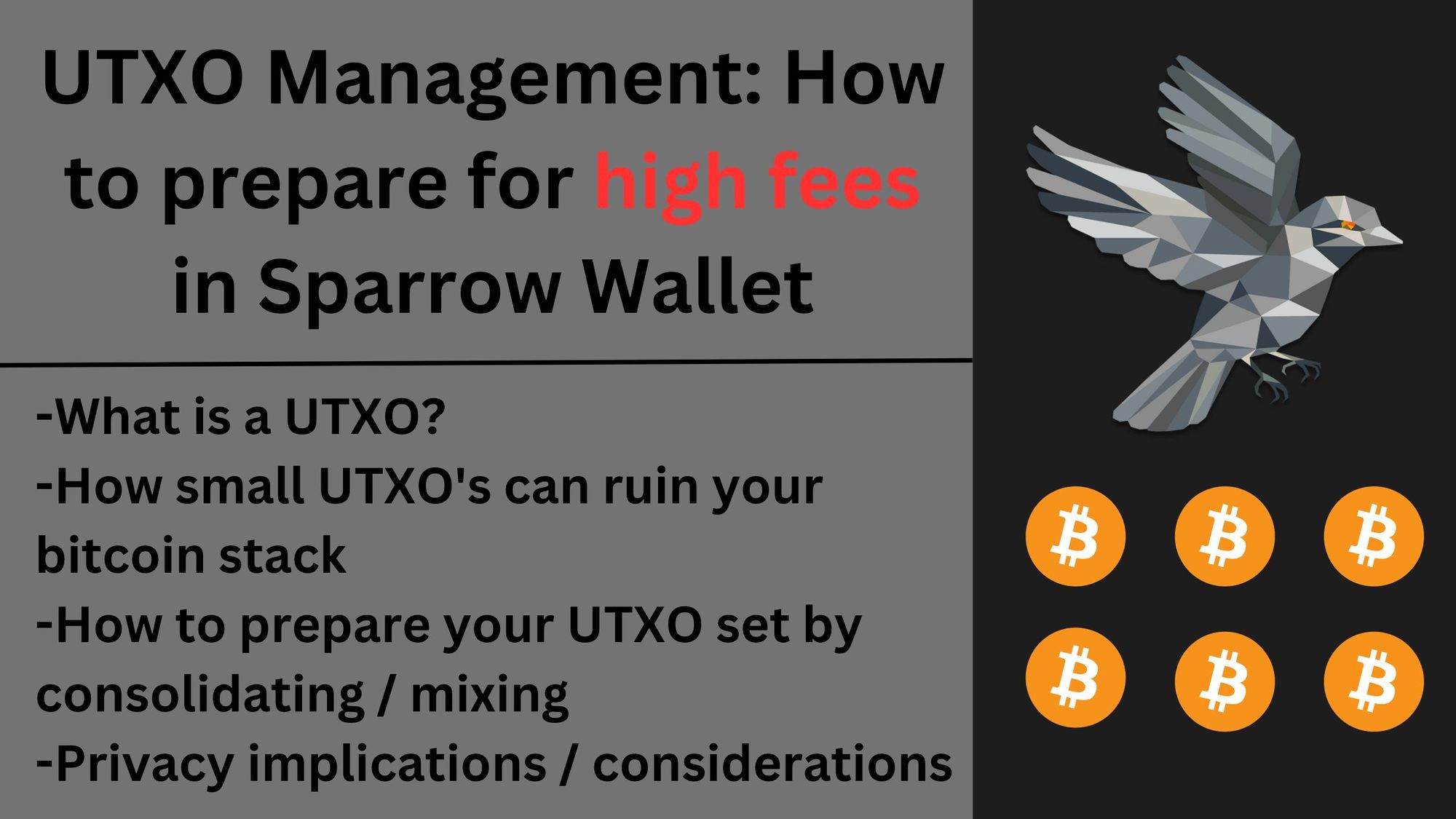 Did you know that some of your bitcoin might become unspendable and essentially worthless in a high fee environment? Did you know that as more people adopt bitcoin we can expect these fees to spike?
Not many people understand this, so I made a video to explain it all.
This video guide covers the following:
What is a bitcoin UTXO?
Why small bitcoin UTXOs can become worthless in high fee environments
Why you need to manage your UTXOs
How to prepare your UTXO set for high fee environments
How to consolidate / mix UTXOs
Privacy implications and considerations
Found that valuable? Consider sending a tip :)