The ColdCard Guides
A collection of video guides that will help you setup and use your ColdCard to its full potential.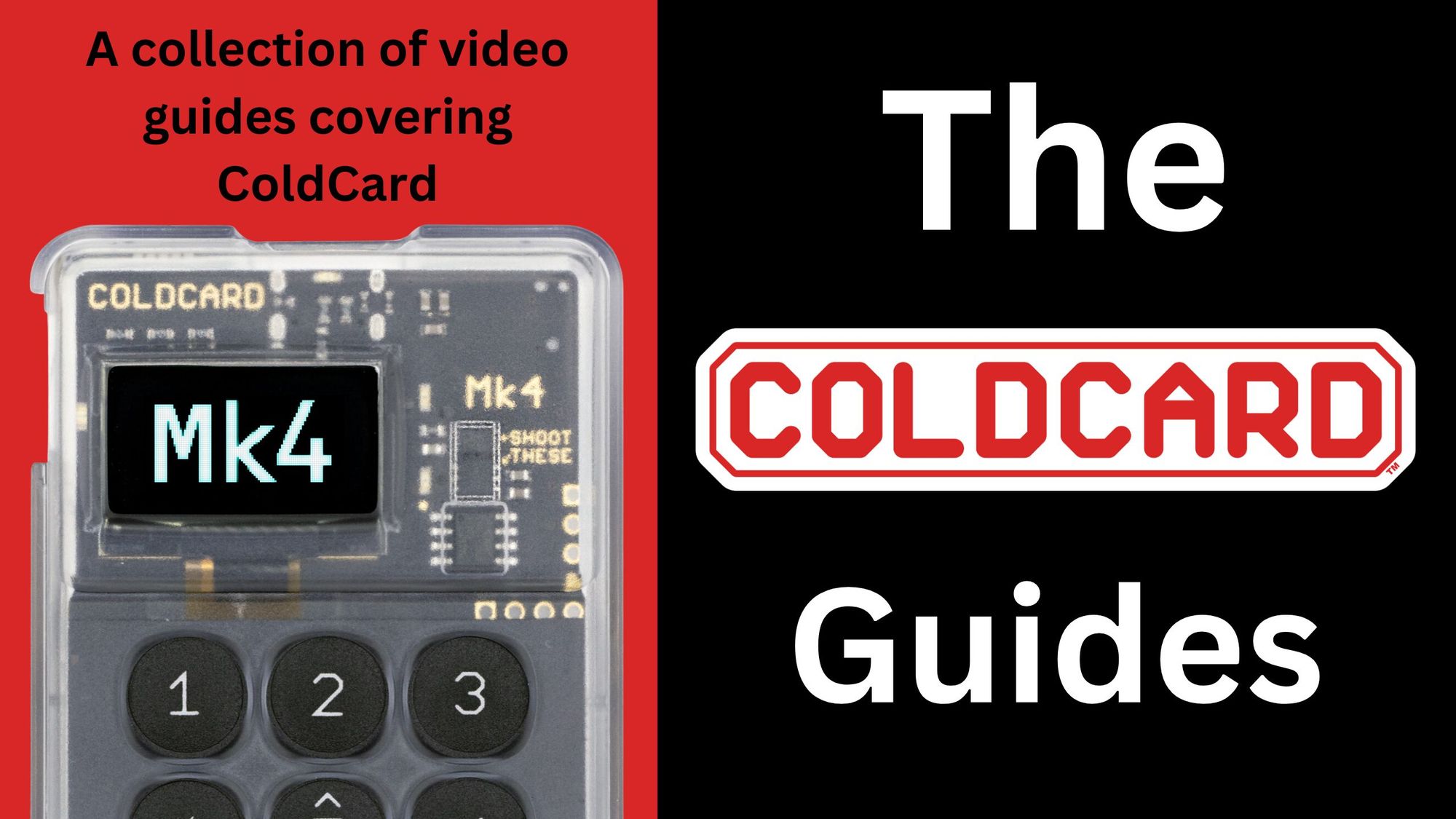 A collection of video guides covering ColdCard: A bitcoin only hardware wallet packed with cool features.
How to Setup your ColdCard.
If you have just received your new ColdCard, this is where to start. In this video I show you how to setup your ColdCard for the first time. First, we inspect the tamper evident bag the ColdCard is shipped in, next we set a pin on our device, and finally we generate our first seed:
How to verify and update ColdCard firmware.
When it comes to bitcoin hardware, it is always best to verify the software or firmware that you download. This can be quite challenging for those who have never done this before, so here is an easy to follow video guide explaining how to verify and update ColdCard's firmware:
Dice rolls with ColdCard: How to generate and verify seeds on ColdCard
If you do not trust ColdCard's Random Number Generator, you are free to generate Seeds from your own source of randomness, dice rolls! Here is how to create bitcoin wallets with dice rolls on ColdCard, and how to verify that the seed it produces is correct:
How to use ColdCard with Sparrow Wallet.
Now that your ColdCard is all setup and ready to go, its time to start using it with a wallet coordinater. This video guide will show you how to use ColdCard with Sparrow wallet. It covers how to export your public key to Sparrow, How to receive bitocoin, and how to send bitcoin: all fully airgapped.
Many more ColdCard videos are on the way!
Found these valuable? Consider funding these videos: