How to verify and update Coldcard firmware
How to verify the latest coldcard firmware and load it onto your coldcard hardware wallet.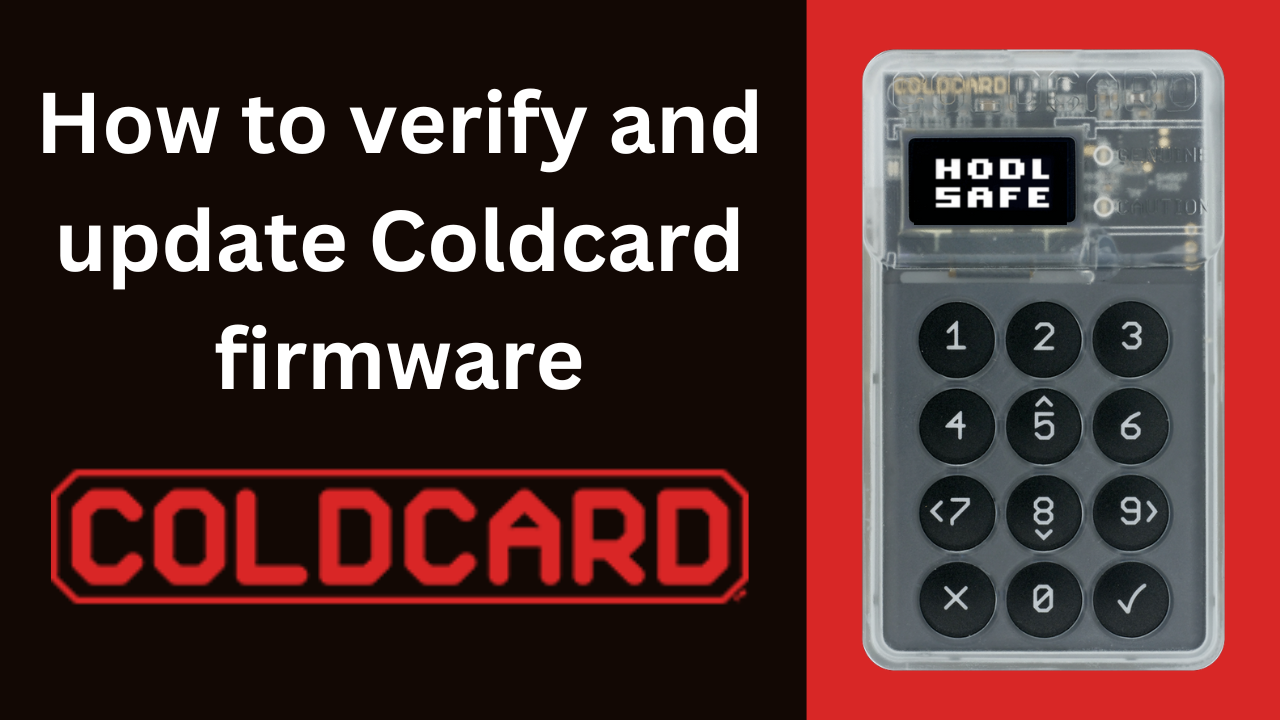 When it comes to storing your bitcoin on hardware wallets, it is best to ensure you are running the latest software that would squash any old bugs or vulnerabilities. It is also best to ensure that the software you download is signed by the correct developers.  
This guide will show you how to download and verify the latest Coldcard firmware, and then how to upload the firmware onto your device:
Important links:
Coldcard docs: https://coldcard.com/docs/upgrade
Peter's Key: https://keybase.io/dochex
GPG tools: https://gpgtools.org/
Found this helpful? Send a tip :)